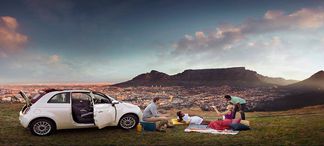 8-Days Incentive in the Cape Region
South Africa is always worth a visit. This time we offer our client an individually created Exclusive Tour through the Cape.
We start our incentive in Stellenbosch and the surrounding area where we will visit prestigious wineries and their owners. On Route 62, which is one of the most beautiful routes through South Africa, we drive through the small Karoo to the Warmwater Mountains, where we hope to see in one of the most famous wildlife reserve white Lions.
Certainly you want to know about our event even more or you are planning a similar incentive or a golf tour through Africa. We create individually Exclusive offers for groups of min. 10 people incl. flight and personal care on site.