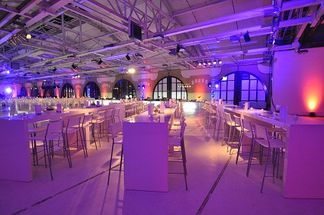 Congress – Amsterdam / Berlin
Both cities, resplendent with a large and rich array of alternatives, offer event organisers almost limitless possibilities: a unique selection of hotels, a plethora of special locations as well as true culinary restaurant highlights.
These metropolises leave no wish to be desired…
and so these cities became the locations for a congress to which 450 -550 international guests were invited. Our work's main focus was the all-encompassing management of the international participants, involving modification and development of the online registration tool, administration of the hotel contingent, flight and transfer bookings as well as the creation of relevant printed material. The programme was rounded off by the organisation of multiple, individual country dinners in unusual restaurants as well as the creation of an elaborate dinner event concept, complete with creative catering and artistic performers.